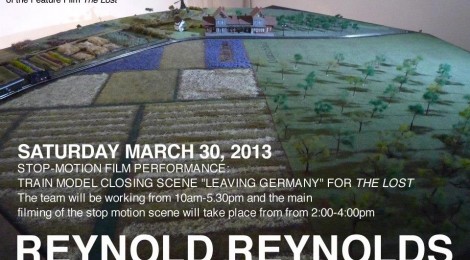 Reynold Reynolds moved parts of his studio into the gallery where on Saturday March 30 he will be filming a stop motion scene open to the public using a motion control system, a photo camera, and frame-by-frame technique.
The team will be working from 10am-5.30pm (gallery hours) and the main filming of the stop motion  scene will be done from 2pm-4pm but the gallery is open to the public the entire day and anyone is welcome to come in and see the set-up, ask question etc.
After the filming we will render the scene and show it as a projection in the gallery space.
Christopher Grimes Gallery
916 Colorado Avenue
Santa Monica, CA 90401
USA